Gallery – take 1
Phone: 03-5285530
Location: Building A, second floorShow on map
Opening Hours:
Sun:

10:30 - 20:00

Mon:

10:30 - 20:00

Tue:

10:30 - 20:00

Wed:

10:30 - 20:00

Thu:

10:30 - 20:00

Fri:

10:00 - 15:00
Website: www.tomerposters.co.il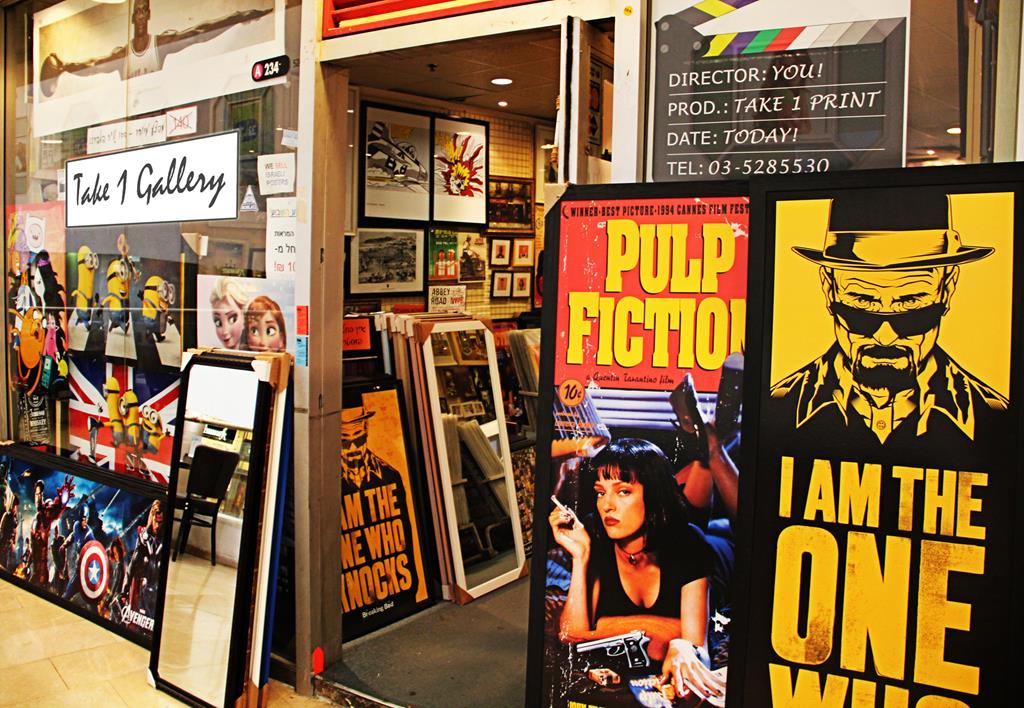 Gallery take 1 is the largest poster shop in the country.
The shop was founded in 1980 in Dizengoff Center and has been passed through generations of young and old.
In addition, the country's largest reservoir posters, which we import from the US and Europe, we are offering digital printing services Large format customized to the client.
We use the best printer in the market, with 12 colors and print on many paper types, canvas, satin cloth, sticker and more. All materials we use are imported original and leading manufacturers in Europe.